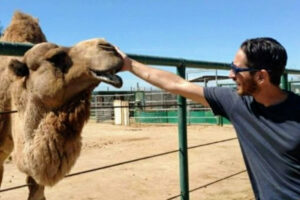 Gary W. Sharlow
San Francisco Bay Area
Four Corners Southwest Region
About Me
I have fifteen years of experience designing websites built on the proven WordPress platform which powers over 62% of all CMS supported websites on Earth – over 450 million websites. I also have an additional 10 years of website design experience developed before the launch of WordPress in 2004. I specialize in the user interface which looks at the site from the perspective of your prospective clients or customers. Ease of use with clarity of vision and purpose drive the build process in my design approach so you can successfully achieve your mission.
The sites I design support individuals, small businesses, and nonprofit organizations by integrating their websites with the organizational tools that power their businesses. I help individuals and business owners to develop clarity of their goals & passions along with a clear direction on how best to present that passion to the world. At the same time, I enjoy helping people understand the ingredients of a successful design concept for their website in order to get them where they want to go. I love bringing my creativity together with strong project management skills to help others bring their ideas to life.
After attending graduate studies at Sonoma State University, I worked in the education division at the California Academy of Sciences where I designed programs to engage adult audiences in thought-provoking conversations about the natural world. In this work, I not only designed programs, but I guided them from incubation to full production by assembling a clear mission, brand, and a set of project management tools to support the production of the projects. Today, I run a successful web design business, WordPress maintenance & service business, and my personal mindfulness and photography-based projects while continuing to support my passions for the natural world and for teaching. You can often find me in the meditation hall, in my design studio, or out on the trails exploring the intersection of these passions.